Accessing Current Report Cards #
ACS Secondary parents will now view their child's report cards online, through the Edsby web browser. 
Note: Report cards are not currently available via mobile app.
To view a child's report card online, login to the Edsby web browser. When report cards have been published, a button will become available in the Classes panel of each child. Click View Report Cards. This will open the child's most recent report card.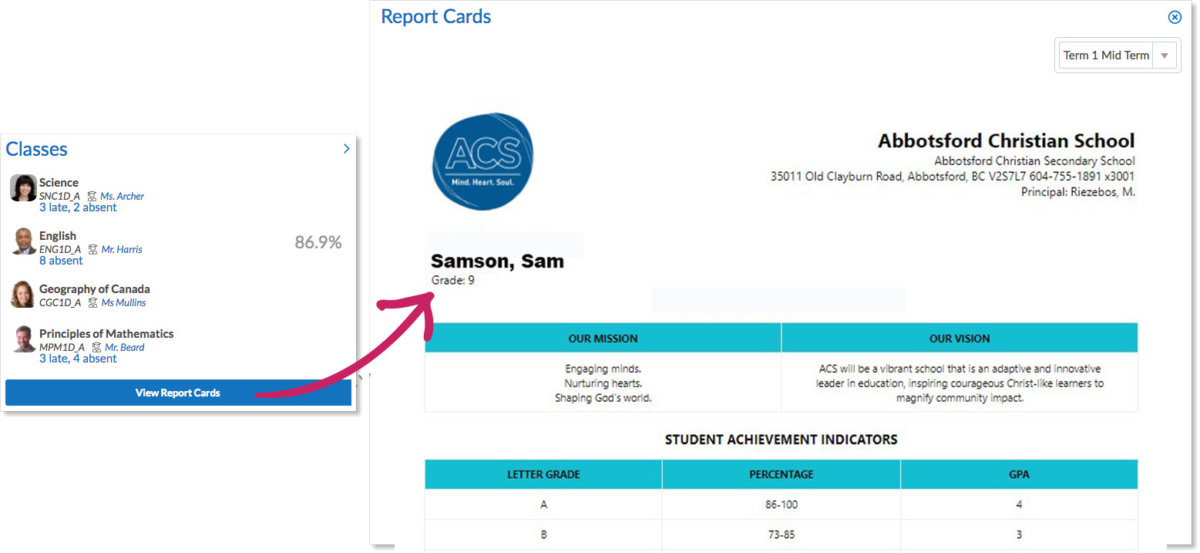 Accessing Past Report Cards #
In the future, parents will be able to navigate to their child's report cards from all years in which they have been published online. Click the drop-down arrow at the top right corner of the report card to reveal a list of previously published reports.

Parents can also view previous report cards for specific classes through My Work. Hover over a child's class, click My Work and select the Previous Report Cards tab.