LOVE GOD, LOVE PEOPLE, DO STUFF
Our Christian secondary school is a place to EXPLORE, EXPERIENCE, and EVALUATE all of life under God. Our talents and abilities are gifts from God and we help our students to unwrap them, so that they can give them away to others.
All of us are good at some things, but none of us are good at all things. And, our limitations are gifts too, so we celebrate them as well, because it means we need someone else, and that's a good thing. We strive to lead by example as we teach our students how to love God, love people, and do extraordinary stuff!
We live in community and we work hard to develop one in which every person feels a part of something bigger than themselves. We believe that God gives everyone an opportunity to build His kingdom with REAL work, for a REAL need, and a REAL audience. We teach our students how to do it.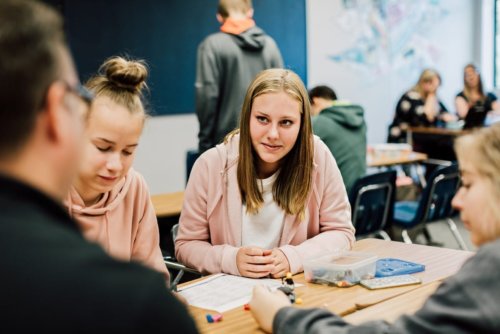 More Than a School, We're a Community
Average class size: 23
94
Number of grade 12 Bible Modules: 14
89
Teacher extra-curricular hours: 143
98
Percentage of students in athletics: 33
86