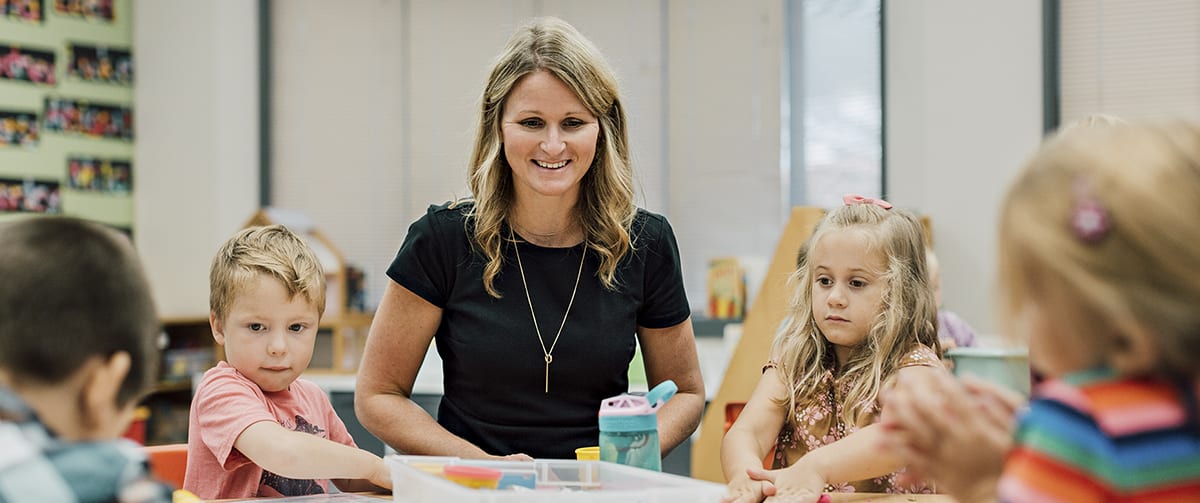 WORKING AT ACS
Staff at ACS are hired as people of faith who love children and/or adolescents, can whole-heartedly support the mission and vision of our school, and can facilitate and passionately reveal God's truth in our children. The following vision statement is ultimately what guides us and our staff as they work at ACS.
Staff Vision Statement
ACS will attract, retain, and develop staff members who are dedicated, creative, passionate, and who model Christ in their actions. Individually and collectively, staff will feel engaged, valued, and respected. ACS will be an employer of choice.
CURRENT EMPLOYMENT OPENINGS
Abbotsford Christian School is accepting applications for GUEST EDUCATIONAL ASSISTANTS: ELEMENTARY, MIDDLE, AND SECONDARY CAMPUSES available immediately.  
Applicants having a SETA certificate or other applicable training, or experience are invited to apply. Applicants should enjoy working in a team environment and understand inclusive educational practices. Training and experience working with students with special needs in the areas of autism, developmental delay, and learning disabilities is a requirement.
All employees must meet the requirements of the ACS Employment Contract.
Please email cover letter, resume, references, credentials, and a brief statement of how the role of support worker in a Christian school connects to your faith.
GAYLENE LARSEN, DIRECTOR OF LEARNING SUPPORT SERVICES
Abbotsford Christian School
35011 Old Clayburn Road
Abbotsford, BC V2S 7L7
Phone: 604.755.1891 Fax: 604.850.7075
Email: glarsen@abbotsfordchristian.com  
CLOSING DATE: until positions are filled.
Abbotsford Christian School is currently accepting applications for JANITORS effective immediately.
Applicants must:
Clean building floors by sweeping, mopping, scrubbing, or vacuuming them
Clean windows and mirrors
Clean and supply restrooms
Remove waste and empty trash
Maintain cleaning chart indicating areas that were cleaned and inspected
Replenish cleaning and maintenance supplies
Organize janitorial storage areas
Notify supervisors about unsafe conditions or concerning the need for repairs or maintenance
Be able to support the mission and vision of Abbotsford Christian School
Have a clean criminal record check
Be a minimum of 21 years old
Be able to follow written and verbal instructions in English
Must be able to do physical work and operate power equipment normally found in janitorial operations
We offer flexible after school hours
Please send resume to:
RICK BRANDS, DIRECTOR OF FACILITIES
Abbotsford Christian School
35011 Old Clayburn Road
Abbotsford, BC V2S 7L7
Email: rbrands@abbotsfordchristian.com
CLOSING DATE: Ongoing
Only applicants selected for an interview will be contacted.