Presentations of Learning Night
Tuesday, January 29, 5:45 pm

-

9:00 pm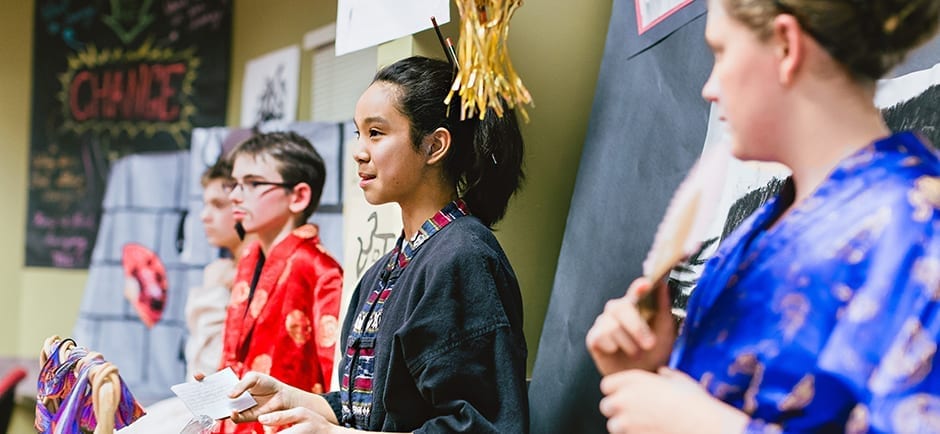 PRESENTATIONS OF LEARNING NIGHT
We invite parents, students, grandparents, friends, and community members of all ages to spend an evening experiencing presentations of learning (POL) at Abbotsford Christian School!
This exhibition evening showcases our students' project-based, entrepreneurial learning. While at the middle school, try some goodies at the medieval fair where your shillings can purchase a number of treats, journey through the lands of ancient civilizations, or tickle your funny bone at the Fractured Fairy Tales plays.
At the secondary campus, we invite you to a mini-band concert, a fine arts display, and multiple "class" presentations which are scheduled throughout the night. 
This is truly a premiere ACS event for the whole family that you don't want to miss!
Grade 6:
Fractured Fairy Tales
WRITTEN AND PRESENTED BY GRADE 6 STUDENTS
Join us in Room 119 (Middle School, first floor)
Enjoy the world of fairy tales in unexpected ways! After re-experiencing traditional fairy tales, students ventured into the realm of fractured fairy tales, familiar stories with a twist. Not to be outdone, they then fired up their own creative powers to write original fractured fairy tales, inspired by well-known tales. This evening's performances are a celebration of language arts, drama, and traditional tales.
| | |
| --- | --- |
| CLASS | TIME |
| 6B | 5:45-6:30 |
| 6D | 6:30-7:15 |
| 6C | 7:15-8:00 |
| 6A | 8:00-8:45 |
Grade 7:
Ancient Civilizations

A BLAST FROM THE ANCIENT PAST!
Presented by Grade 7 Students
Come and learn about the ancient civilizations of China, Egypt, Rome, and Maya as students introduce you to the many aspects of their civilization. Discover more about the important roles that made these civilizations successful! You will also find out about the elements of the culture, technology, trade, religion, and government of these civilizations and meet a few famous people in your journey through time!
DESTINATION 
TIME

Ancient Egypt
7A, Room 208

6:00 – 6:45
Ancient China
7B, Room 206
6:15 – 7:00
Ancient Rome
7C, Portable
6:30 – 7:15
Ancient Maya
7D, Room 207
6:45 – 7:30
Grade 8:
Medieval Village

COME ONE! COME ALL!
Presented by Grade 8 Students
Grade 8 students welcome you to medieval England! Join us in the middle school gym and enter the City of London in the 1300's. Visit a blacksmith, butcher, and baker, but avoid the Black Plague and Enforcer of Law Against Rich Clothes! 
EVENT 
TIME

Stage
Performances

6:15 – 6:30
Medieval Fair
6:30 – 7:30
Stage
Performances
7:30 – 7:45
From a Robotics Challenge and Model UN simulation to a Master Chef competition and History of ACS display, there's something for everyone at every age!
For the secondary student presentations, please choose a location and stay in the presentation room(s) for the full 30 minutes. Student presenters find it very distracting if the audience changes between presentations. There is time to wander around through the static displays between sessions or during the sessions.
Don't forget to come to the gym at 5:45 pm for the Tiny Taste of Music to kick off our evening.
| | |
| --- | --- |
| TIME | BLOCK |
| 5:45-6:20 | Tiny Taste of Music |
| 6:30-7:00  | Block A |
| 7:10-7:40 | Block B |
| 7:50-8:20 | Block C |
| 8:30-9:00 | Block D |