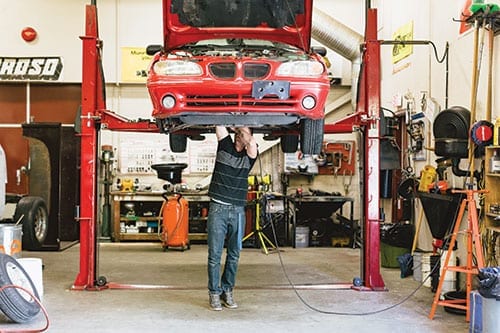 Why Choose Youth Work in Trades? 
The Youth Work in Trades Program (formerly known as Secondary Student Apprenticeship, or SSA) was instituted by the Ministry of Education to give students in Grades 10, 11, and 12 the opportunity to:
Earn dual credit for the work they are already doing.

Get a head start on earning their trade certification – work hours during the course phase will be reported to ITA (Industry Training Authority) and will be credited towards any future interest to pursue the trade, even if immediately following graduation they decide to pursue something different or even a different trade.

Learn valuable skills in: work place safety, employability skills, and career development.

Qualify for a $1000 scholarship. (Requirements are a C+ average in grade 12 and 900 logged hours by age 19.)

Earn 20 credits for 6 courses:
ConnectEd (2 credits)
Intro to 11A (2 credits)
11A, 11B, 12A, 12B (4 credits each)
Have questions or not sure if Youth Work in Trades is good for you?
Contact Monica deRegt, Academic Counsellor or Jennifer Wittrup, Student Life Administrative Assistant in the Student Life Centre.