ACS Society Meeting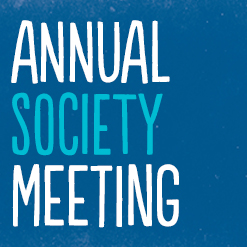 Our rescheduled Annual General Meeting will be held on Thursday evening, March 3 at 7:00 pm. We will be meeting in a virtual setting using the Zoom platform and we hope you can enjoy the AGM from the comfort of your own home or office.
Below are two links:
The link to our actual meeting. https://zoom.us/j/95468635381 *Please note that each person who signs in will receive one vote during the meeting.  If there is more than one society member in the household (i.e. spouses), we would love it if you would log on with separate devices to allow for separate votes.  A quorum will be determined based on participant log in.
The society package that will inform our meeting: 2021 Society Meeting Package 
During the meeting we will touch on items such as:
2020-2021 Financials (vote required)
TSI New Building Update
TSI Financials
Final Auction Report
During the meeting we will not be touching on ACS' responses to the pandemic and COVID-related matters. As a board we recognize that this topic may be top of mind to many, and we are not tone-deaf to these concerns; however this is not the platform for us to be discussing these matters. We have every confidence in our admin to continue working through these matters as they come up individually.
On behalf of the ACS Board of Directors,
Julius Siebenga, Executive Director