LEARNING SUPPORT SERVICES
Abbotsford Christian School believes that all students, regardless of their physical, academic, social and emotional needs, have an essential role to play in the school community. They are all to be valued as members of the Body of Christ. On the basis of this belief, an inclusive model of education has been set up whereby all students are educated with their same-aged peers in regular classrooms as much as possible. Learning Support Services have been established to assist teachers in providing appropriate inclusive education for students with differing needs.
STUDENTS ELIGIBLE FOR GOVERNMENT FUNDING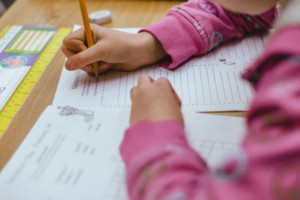 This program serves those students eligible for funding under the provincial independent schools program. These students have specific needs such as hearing loss, developmental delays, serious illnesses, cerebral palsy, autism, behavioural needs, medically diagnosed social and emotional needs, etc.
As applications for admission to the school come in, any applications that indicate a need for additional support will be discussed, by the principal, with the Learning Support Services Coordinator. All of these applications and supporting documents must be submitted to ACS no later than February 28th in order to be considered for the following school year. These applications will be brought before and Admissions Committee for review as the number of students at each campus and in each grade must be taken into account. The processing of student applications and providing appropriate services and accommodations for these new students will be financed through the learning support serves budget. Parents will be part of this intake process, and will be made aware as early as possible in the process, if the school is unable to supply the required services. The principal will direct the admission process and be the main contact with the parents.
Classroom teachers who notice students who have specific learning needs will discuss this with the appropriate coordinator. If formal assessments are required, parents will be contacted by the coordinator. Students in this program are served by the classroom teacher, educational assistant (s) if needed, and the Learning Support Services Coordinator. Other professionals may also be called in to be part of the student's individualized education plan.
CLASSROOM SUPPORT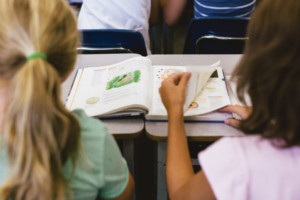 This program provides support for students with learning needs. Support typically takes place in the classroom with an educational assistant working with individual students or small groups. Our educational assistants are an integral part of our classroom communities and often they work with any students who may need support. Some students receive regularly scheduled support, while others benefit from general classroom support. Students in this program are served by the classroom teacher, educational assistants (s) if needed, and the Learning Support Services Coordinator. Other professionals may also be called into be part of the students learning plan/individualized education plan.
ENGLISH LANGUAGE LEARNING SERVICES
The ELL program supports students who are learning English as a new language. Students in this program are serviced by classroom teachers, an ELL teacher, an ELL coordinator, and the International Program coordinator. Occasionally, educational assistants may be involved. Staffing levels are determined by need. Students who require ELL services and are not international students are usually expected to pay for ELL services.
An inclusive school seeks to support the learning of students who are learning the English language in their age-peer classes to the greatest extent possible. This goal is achieved through support in the classroom, a pull-out program during the school day to support the classroom curriculum learning, and an after-school program to develop and strengthen English language competencies. Levels of support are based on the needs of the students.
ELL is mandatory for all ELL students; the amount of time is based on the school's assessment. Students may be exempted from this program based on assessment results and the classroom and ELL teachers' recommendations. This exemption is revisited each year during the first month of school to make sure that the student will be able to work at the appropriate standard in the next grade.
ELL fees are included in the tuition price for International Students. For students who receive funding (ie: Permanent Residents, or students whose parents have a Work Permit) who require ELL support, an additional fee will be charged.