Final Report Card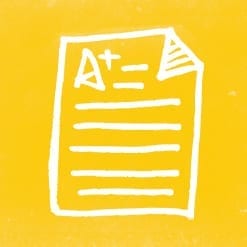 Report card pick up is a little different this year. Please note the specific instructions per each campus. Thanks for your cooperation!
Elementary students: Hop in your car and pick up your report card at the elementary campus at your designated time according to the first letter of your last name. This is a drive-thru event, so no need to get all dolled up!
A-D: 8:45 am – 9:30 am
E-H: 9:30 am – 10:15 am
I-L: 10:15 am – 11:00 am
M-S: 11:00 am – 11:45 am
T-Z: 11:45 am – 12:30 pm
If possible, please try to come within your scheduled pick-up time but we understand if that doesn't work. If you are unable to make it on June 30, please arrange for a friend or family member to pick up your child(ren)'s report card.
Middle school students: Pick up your report card drive-thru style at the middle school campus anytime between 8:45 am – 12:30 pm. Grade level teams will be ready outside to greet you and hand you your child(ren)'s report card. Report cards for middle school students not picked up on June 30 will go home with students during the first week of school in September.
Secondary students: Report cards will only be available on the mySchool parent portal on Wednesday, June 30.  If you prefer a paper copy, please contact Bobbi Stout in the secondary office.
Event Confirmation:

Confirmed