Class Photo Day – Middle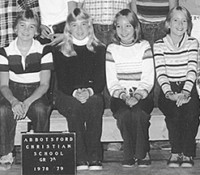 Today is class photo day at the middle school! Bring your brightest smile!
Order envelopes will be going home with students on Wednesday, April 27. Please return your envelope and money by or on Monday, May 20. Photos are $6 each.
The day is subject to change depending on the weather.