We're looking forward to seeing you on Tuesday, September 6, and are busy getting ready to welcome students on campus and into our classrooms! We ask for your grace and patience as we establish a school community that is safe and that supports our students in their learning.
WHAT TO EXPECT ON THE FIRST DAY:
The first day is a full day with regular school hours (8:25 am – 2:50 pm).
When students arrive on Tuesday, September 6, teachers, the principal, the vice principal, and educational assistants will be walking around outside, greeting students and families, and directing them to their entrance doors.
Exterior doors will be clearly labeled to help students find their entrance.
Classroom doors will open at 8:20 am and students can come inside. At 8:30 am school begins. After the first day, when students arrive after 8:30 am they will need to check in at the office before going to class.
Parents, you are welcome to walk your child to their classroom entrance, however as these areas are congested, please  respect the personal space of other parents and children.

We encourage you to say good-bye to your child(ren) outside classroom doors, in the parking lot, or in the drop-off zone. Teachers and other staff members will help your child get settled in.

At the end of the day, please be patient as you wait for your child(ren) to come to you. It will be a really busy time and again we ask you to respect the personal space of other parents and children.
With parking at a premium and the roads busy, please be courteous to our community members and try to be out of our school parking lot as soon as you have your child(ren) so there is space for another car to pull in.
First day chapel is at 9:45 am
We love our teachers at ACS and we want this to be a school community where they want to teach for many years. Please help us give our teachers a healthy work/home balance by respecting their time at home and avoid emailing and communicating on the weekends, particularly on Sundays. Thank you for your understanding.
CLASS LISTS 2022-2023
WHO IS MY TEACHER & DID I GET ALL MY FRIENDS?
At the end of the school year, teachers of each grade level meet to make a careful, initial division of classes. The teachers look for combinations of students who work well together, considering the best academic, social, and emotional needs of each child. The first drafts of the class lists are then shared with the learning support services team and the principal. This second level of discussion often produces some changes. The lists were then emailed home in early July. When the teachers return in late August, the lists are carefully reviewed once again. When everyone is satisfied that the wisest possible decisions have been made, the lists are finalized, emailed out to families a second time. In cases when students or parents are disappointed, it will help to know how carefully these decisions have been made. The teachers and principals appreciate the support that parents show us in this area. 
ELEMENTARY DAILY SCHEDULE
PICK-UP & DROP-OFF
A yellow NO STOPPING area is at the entrance to the elementary campus. This allows the buses to make the turn without having to wait on Old Clayburn Road, which will make traffic flow more smoothly. Please respect this zone, whether you approach the school from the north or the south.
Please do not leave your vehicle unattended in the pick-up and drop-off lane; this lane is intended as a drive through lane between 8:00-8:35 am and 2:45-3:10 pm.
We simply expect courteous and law-abiding behaviour from all drivers. Remember when you park off campus, you still represent our school with your driving/parking decisions. Thank you!
NO NUTS
REMINDER: Several of our community members in the preschool, elementary, and middle school programs have a serious nut allergy so for everyone's safety, ALL nut products must be kept at home. Please remember this as you plan your lunches and school snacks.
SHUTTLE BUS SIGN UP
As you may or may not be aware, as a school we offer our regular school busses to be used as a "shuttle bus" between our campuses. This service is free, however your child MUST be signed up to use this service. Each family will need to sign up each child, as your child will be assigned a seat on a specific bus to use throughout the year. 
SEAMLESS DAY 
Our before-and after-school care pilot program, Seamless Day Kindergarten, still has a few spots still available and is excited to welcome kindergarten to grade 4 students to the program this fall. If you are interested in what the program has to offer or have questions, please contact Madison Apperloo or Jessica Schuurman.
SCHOOL SUPPLY LIST
Download a copy of the elementary school supply list.
CHAPEL
Parents are welcome to join us for chapel this year. Our first day chapel is on Tuesday, September 6 at 9:45 am.
WELCOME NEW STAFF
We welcome these new staff to ACS Elementary:
Rachel Ajiel: Grade 4 Teacher. Rachel is an experienced and enthusiastic Christian school teacher with a B.A. in Elementary Education and Language Arts, an M.Ed in School Leadership, and Special Education Specialist certification. She and her husband moved from Drayton, Ontario to Abbotsford.
Cassidy Barks: Grade 3 Teacher. Cassidy is passionate about Christian education, building relationships with students, and teaching in elementary. She previously taught grade 3 at Surrey Christian School and will enjoy being closer to home.
Kayla Janzen: Grade 3 Teacher. Kayla is a graduate of the TWU School of Education, class of 2022. She completed her practicum at MEI and has a natural way of connecting with students and a heart for working with children in a Christian school community. We look forward to having her a part of the grade 3 team.
Amanda Helm: Grade 2 Teacher. Amanda will be joining our grade 2 team in a part-time job share position with Gayle Ritsema. Amanda has three children who attend ACS and is currently teaching with Regent Christian Online Academy. Previously she taught at BC Christian Academy as well as at MEI. 
Michelle Burnett: Grade 2 Teacher. With grateful hearts, we welcome Michelle Burnett to the grade 2 team. This past year Michelle completed her teaching degree at UBC and comes with many years of experience working with school aged children. She is a familiar face on campus, and especially in grade 2. Prior to completing her teaching degree she worked for our Learning Support Services as an educational assistant.
We also welcome these new staff members:

Anita deBruin: Educational Assistant.
Karlina Postma: Educational Assistant.
Olivia Alexander: Educational Assistant.
Madison Apperloo: Afternoon and Lead ECE for Seamless Day Childcare.
Hailey Onderwater: Morning ECE for Seamless Day Childcare.
Pamela Kehler: Preschool Teacher/ECE.
UPCOMING EVENTS
Grand Opening: Please join us in celebrating our new middle/secondary building on Thursday, September 8 featuring the Juno awarding winning band, "The Color." Dinner is provided, fun on the field, building tours, and celebrating! Bring the family and enjoy the evening as we celebrate God's faithfulness. The event begins at 4:30 pm.
Meet, Greet, and Enjoy A Treat: Elementary students and parents – welcome to a new year! On Thursday, September 15, 6:00 – 7:30 pm join us at the elementary campus to connect with your classroom teachers, elementary staff, and fellow ACS families. Stop by the classroom first to meet and greet your teachers, then head outside to the playground to enjoy a treat and play on the playground. Weather permitting.
Individual Photo Day: Tuesday, September 20 for all students except KA and any student who missed school on Tuesday. Those photos will be taken on Wednesday, September 21.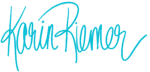 KARIN RIEMER
Elementary School Principal