Terry Fox Run
Thursday, September 26, 9:00 am

-

10:00 am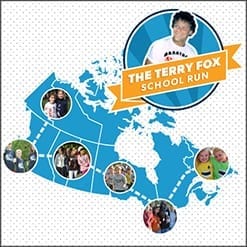 Lace up your shoes and join the Middle School as we participate in the Terry Fox School Run Day!
The focus of the run is to honour Terry Fox and learn from his incredible example, while raising funds for cancer research. Family members of middle school students are invited to participate in cheering and/or running. The Terry Fox School Run Day fits well into our endurance unit in PE. The combination of focusing on endurance while reflecting on the life of Terry Fox provides a great avenue to talk about character traits like courage, humility, perseverance, responsibility, determination, and empathy. We are excited to celebrate at the end of our unit with the Terry Fox Run.
Please contact Jonathan Zuidhof if you have any questions!