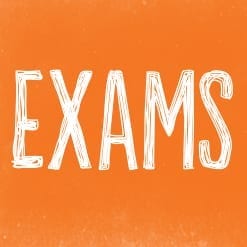 Assessment week for the second semester is from June 18 -26, 2019. 
Check out the Assessment week schedule to find out when your exams are.
A few reminders: 
Please do not come to school if you do not have an exam, as we do not provide supervision for students during exam times.
Check the exam schedule and arrive at least 20 minutes before the scheduled exam time so that there is ample time to carry out any pre-exam procedures.
Please make arrangements to leave campus shortly after completing your exam.